The UNR Submission Guidelines
These are the general submission guidelines for the Upper New Review, both online and in print.
We need to know who is responsible for creating the work. Please provide your name and contact information with the submission. If the work is collaborative, information for all primary contributors involved with the completion of the work should be included. We want to give credit where credit is due.
Every submission is required to have a well-conceived cover letter. Please, no boilerplate forms. Please, do not copy and paste. Tell us what we need to know about the pieces or creative works you are submitting. Tell us "the why." Take anywhere from one paragraph to two pages, whatever works for you.
Send only complete works that are ready for publication.
If you are resident of the Upper New River basin, or a neighbor, a continental, or a global: we welcome simultaneous submissions, and we request that you notify us immediately (and withdraw your submission) if your work is accepted for publication elsewhere.
If you are a visitor to the Upper New River basin: please, no simultaneous submissions. We want work specific to the Upper New River Basin.
Please check our creator categories for more information about residents, neighbors, continentals, globals, and visitors.
Anyone is welcome to make multiple submissions at once, so long as they are in different categories. For example, you could submit a short story, and one or more paintings of a hummingbird sipping from a native flower. (e.g., prose vs. visual art).
If you wish to make multiple submissions in the same category, please wait until you have a response from us before making an additional submission. For example, please don't submit a short story and an essay at the same time.
Submissions must be previously unpublished, in print or online. This does not include personal blogs, social media posts, etc.
Currently, due to UNR staff limitations, submissions must be written in English.
We're open to all subject matter, with the exception that we will not publish erotica or anything containing gratuitous sexual content. For example, we would happily read a personal reflection on the annual mating habits of river otters in the North Fork of the New River.
Responses for any submission can take up to six months, with variations depending on the contents of the submission. Typically, we will strive to have a response for your submission within two months. If it has been six months since you submitted, and you have not heard from us, please do send us a follow-up inquiry!
There are typically four results for any submission:
Acceptance for online publication
Acceptance for print publication
Rejection
Request for revisions (with constructive feedback)
Questions about the revision with feedback process? Drop us a line!
Your work is yours.  You retain general copyright for your intellectual property and creative expressions.  For all accepted works (both online and print), The Upper New Review claims First North American Serial Rights for a period of six months from the date of publication (online or in print).  Once the six month period has expired, we ask that you credit the original UNR publication in future publications (either use the permalink or a proper citation in your style of choice).
Ready to Submit?
Click or tap the button below to access our submissions opportunities on the Submittable platform.
Continue Reading About Submission Guidelines
Submission Guidelines: Getting Your Work To The Upper New Review
Submissions Are Open!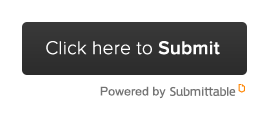 Sign up to our mailing list to make sure you stay in the loop for new submission announcements.
What follows are basic guidelines for the types of submissions we are seeking for online and print publication.
Written Narrative
We're looking for prose. Fiction and creative nonfiction. Here is our take on the difference between the two: fiction is imagined, creative nonfiction is true. Still, pinpointing creative nonfiction can be a bit ambiguous, so here are a couple different explanations from Wikipedia and Purdue OWL.
For each print issue, we're looking for long form works between 5000-10,000 words. Under special circumstances, we'll consider works longer than 10,000 words, including the potential for serialization of the work in print or online. If you've got something over 10,000 words you think would be a great fit for serialization, consider sending us a pitch (see below).
For online publication, we'll consider short form works between 1500-5000 words.
Regardless of length, we require proper formatting of the manuscript.
Prose submissions under 1500 words will receive an automatic rejection.
Poetry
We are interested in poetry that invokes the relationships between species (including people) and the built and natural environments in which we exist.
We expect we will be able to pair many of the poems we accept for publication with visuals we also accept.
Please submit no more than four individual poems, each no more than one page in length, combined as one document.
Visual Arts
You've created something beautiful to see. We want to see it. We'll accept individual submissions of photography, painting, drawing, illustration, mixed media, photo essays, environmental art installations, and sculpture (think Andy Goldsworthy). In short, we're looking for anything that can be displayed in a static two-dimensional visual form that could be printed in a magazine.
Surprise us!
Sculptures, installations, and other forms of visual arts that require video for an appropriate appreciation, interpretation, and understanding of the work are more than welcome! We will have options for linked videos within the submission process.
We're exploring options for accepting 3D models, likely using Sketchfab. We're concerned primarily with the relevance of fit within the narrative of the watershed, and how to make such 3D models (like this tree) most useful.
Have you got some ideas about how the mechanics of this interactive exploration of 3D models could work?
Cover Contests
Get on the cover! Every quarter, we will host a contest to select both the front and back covers for that print issue of the Upper New Review. While you may submit to both the front and back cover contests, we will limit everyone to one submission per cover contest. Send us your best!
Consider these cover mockups for initial inspiration.
We'll accept any printable visual work, including data visualizations. Accepted works will need to meet our print requirements (resolution, etc.).
Motion-Based Works
Send us your short fiction films, documentaries, or animations! If it moves, it's about the communities of the Upper New River Basin, and it makes our minds move, we want to see it!
The minimum acceptable length of motion works is 3 minutes, not including credits. The maximum acceptable length of motion works is 10 minutes, not including credits. Be prepared to submit a video that is private and password protected, preferably hosted on Vimeo.
Consider this example "defocused hyperlapse" animation…
Not sure if your motion work is a good fit for submission? Send us a pitch instead!
Audio Productions
Send us your sounds! We want anything interesting that has been recorded by and about the communities of the Upper New River Basin: atmospheric soundscapes, music, and spoken word.
Send us local traditional music (solo acts and bands), as well as any other genre of musical performance that is born within the boundaries of the UNR. Have you got a recording of a live performance of your work where we can hear the audience engaging? We definitely want to hear that!
Have you got a curated (and well produced) "audio journal" of dictated field notes recorded in the wilds of the watershed? Send it in! Have you built a "sense of place" soundscape about a particular space and its inhabitants? We want to hear it, and we might be able to use it as future fodder for a writing prompt or visual art interpretational challenge!
Please limit audio works to 30 minutes or less in length. Longer works will be considered for serialization, but we'll need you to send in a pitch instead!
Interactive Experiences
Have you built something interesting that people want to explore? We're curious to see what kinds of interactive digital experiences people are creating about the Upper New. It could be an HTML5 web experience, a native app, an AR/VR/XR experience, or something we haven't even thought of yet.
It can be educational, entertaining, or experimental. As long as it moves and responds to human interaction, it's something worth submitting. Have you built a nifty XR tool that helps people identify native and invasive species within the Upper New River Basin? That's right up our alley. We're as much interested in the creativity, the aesthetic, and the "game feel" as we are in the techniques and subject matter.
Logistically, the interactive experience will need to be fully functional, available for free, and hosted elsewhere. Send us a writeup and then we'll figure out the best form for presentation in the Upper New Review. Along with the writeup, you'll need to send us a narrated slide deck or "walk through" demo of the experience. We want to know the design story.
Research
The Cambridge Dictionary defines research as "a detailed study of a subject, especially in order to discover (new) information or reach a (new) understanding". We want to know about the research being conducted in the Upper New River basin. We want a curated critique and interpretation of your approach, and your findings.
There is a narrative thread woven through every research endeavor. We're looking for written narratives, with supporting visuals and other media. Show us and tell us. Send us a coherent collection of field notes, observations, and interpretations. Your findings about your findings. Whitepapers, slide decks, infographics, posters, narration.
Think of it this way: pretend you've got to explain your work to a classroom full of fifth graders who live in the Upper New River basin. You've got to keep their attention and interest for at least 20-30 minutes, and when you're done, they've really got to care about your work. They've got to believe in its validity and relevance to their own realities and futures.
Not sure how to proceed? Send us a pitch using the forms of scientific expression you're more familiar with, give us a digestible overview, and we'll figure out the best path forward.
Data Visualization
Visualize this: how do your data flow? Can you show us the numbers? Can you appreciate and utilize the functional art of data visualization?
We want to see how you show us your work, whether you've utilized data you've collected, or open data sets. If it can be visualized in static or dynamic form, we want to take a look and play around, see what we can figure out. We want data about the Upper New River basin we can show beautifully, either statically or dynamically, to help increase everyone's understanding and appreciation of the complexity of the UNR communities (and our interactions with our neighbors).
Send us a narrative description telling us how you did what you did to get what you got out of the data, and why you think it's relevant to the Upper New River basin. And you'll need to send access to the data sets as well. Curious UNR members will need to be able to play around with the data if they so desire. If you're using open source data and visualization tools, even better! Send in any syntax you may be using.
Pitches
You've got an idea, or an artifact. But…you're just not sure how it fits into the Upper New Review. If you're not sure how your creative endeavors fit into the slots we've defined above, use the pitch option.
If it's just an idea, send us some form of easily digestible representation. Draw us a quick sketch on a cocktail napkin and scan it with your phone. Record a two-minute dictation of your explanation we can listen to while we look at the napkin.
We'll create a submission process for pitches that has just enough structure to streamline the process without destroying your idea before you can communicate it.
Another familiar form that makes sense: consider the pitch to be a letter of inquiry.
Are you interested in opportunities for free submissions?
Typically we require a modest reading fee on our submissions to help us cover operations costs (such as the cost of using Submittable, etc.). Through our Pay It Forward program, we are committed to offering fee-free submission windows for each category of creative works as often as we can.
Typically, these free submissions will be capped to a certain number of submissions (based on the number of Pay It Forward contributions we receive) and will be available for short windows of time (such as, 48-72 hours). It is important to be ready to submit when these windows open!
To stay in the loop about when these free submission windows will be open, please sign up for our waiting list.